Staff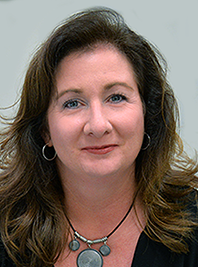 Christine Maidl Pribbenow, Ph.D., is a Senior Scientist at the Wisconsin Center for Education Research at UW-Madison. As a professional evaluator, she uses mixed methodology to assess student and faculty learning, and to evaluate educational programming for various postsecondary institutions and organizations. She has been the Evaluation Director on a variety of programs to increase the number of underrepresented minorities in STEMM, including women and different racial/ethnic populations. As the Director of LEAD, she works with potential partners to develop evaluation plans and after funding, oversees professional evaluators who who conduct the evaluation.
---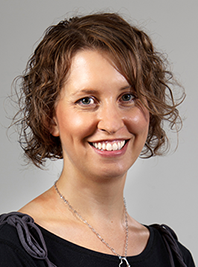 Sara Kraemer, Ph.D., is a Researcher and works on a variety of evaluation projects and programs in higher education, including the Achievement Gap Project, the Delta Program, and most recently the Wisconsin Collaboratory for Enhanced Learning (WisCEL). She also works in K-12 content areas including teacher and principal evaluation systems, measurement of teacher quality, and data-based decision making. She holds a Ph.D. in Industrial and Systems Engineering from UW-Madison.
---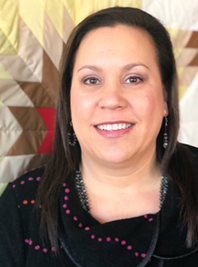 Nicole Bowman-Farrell (Mohican/Munsee), Ph.D. is a Researcher & Evaluator in the LEAD Center. Culturally and contextually responsive educational research, evaluation, and policy studies are central to the work Nicole has carried out over nearly two decades.  By working "with" people and not "on" them Nicole is known as a responsive and effective multi-jurisdictional and government systems subject matter expert.  She has been a leader on educational and government initiatives where Tribal and non-Tribal agencies partner to improve outcomes, capacities, and competencies for more effective, responsive, and impactful programming.  As an evaluator, trainer, and technical assistance provider Dr. Bowman has increased the skills, competencies, and capacities for many university, non-profit, and for profit academic organizations working with Indigenous and other marginalized populations.  In May 2015 Nicole graduated with her PhD from the Educational Leadership & Policy Analysis Department at the University of WI-Madison.  Her multi-jurisdictional educational policy study was the first in the country to examine how Tribal and non-Tribal educational policy is developed and implemented as public and Tribal governments educate Indigenous students attending K-12 public schools.   Dr. Bowman currently is an active elected leader, international annual conference trainer, and/or an appointed advisory member for several work groups under the American Evaluation Association, the Center for Culturally Responsive Evaluation and Assessment, and the Eastern Evaluation Research Society
---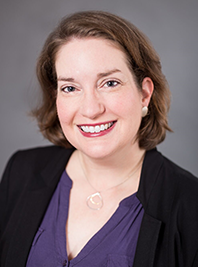 Kate McCleary, Ph.D., is an Associate Researcher with the LEAD Center.  Evaluation and assessment has been central to the work Kate has carried out in international education over the past decade.  She uses evaluative practices in examining undergraduate intercultural learning and cultural adjustment, and establishing and reviewing international, university-partnerships within higher education settings.  She was a member of a longitudinal, team-based, evaluation of a girls and marginalized children/youth empowerment program carried out in eight countries through the Minnesota International Development Education Consortium. Kate appreciates the utilization of mixed-methodology in evaluation studies, and has taught qualitative research methods at the undergraduate level.  She values the insight and understanding that her work provides to institutions and organizations with which she partners. Kate holds a Ph.D. from the University of Minnesota in Educational Policy & Administration with a focus in Comparative International Development Education.
---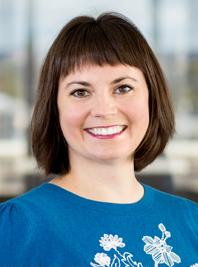 Christine Fabian, M.S., is an Assistant Researcher focusing on evaluation research for grants and programs related to higher education. Her evaluation experience involves community education programs, NSF funded scholarships, undergraduate research experiences, first-year student engagement activities, and women in STEM. Since beginning work at the LEAD Center, Christine has continued to develop her skills in mixed-methods research, data collection and analysis, survey design, and qualitative data analysis software. She has bachelor's and master's degrees in Sociology and Rural Studies from South Dakota State University.
---
Mary Mezera, B.S., who has been with WCER for three years and is the Administrative Coordinator for the center. She also assists WCER PIs Sadhana Puntambekar, Marty Nystrand and Sandy Rutherford. She has an associate's degree from UW˗Rock County in applied arts and science and a bachelor's degree from Edgewood College in criminal justice.